Travels in Egypt and Nubia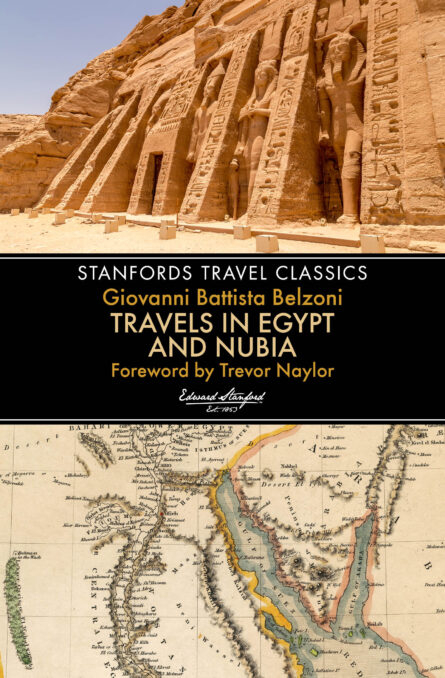 Giovanni Belzoni
Foreword by Trevor Naylor
"Travels in Egypt and Nubia" is the travel journal of Giovanni Belzoni, and tells the story of three ground-breaking journeys he made between 1815 and 1819, describing magical monuments such as the temple at Abu Simbel, the pyramid at Khafre and the tomb of Seti I.
Giovanni Belzoni was one of the great 19th century explorers and adventurers. A colourful character, he performed as a circus strongman on the streets of London and claimed to have studied as an engineer. He first went to Egypt intending to sell a water wheel he had designed. While there he was employed by British Consul-General, Henry Salt, to physically remove huge Egyptian monuments for shipping to Britain. He made two more long trips up the Nile gathering artefacts. Though he had a poor reputation as a treasure-hunter and tomb plunderer, he is now rated for his careful recordings of excavations including detailed drawings and plans.
Trevor Naylor has worked in bookselling and publishing around the world for over 40 years. Much of that time has been spent in and around the Middle East and Egypt, where he has travelled extensively. He lived in Egypt for over 15 years and is the author of several books including the bestselling illustrated travelogue "Cairo Inside Out".
Stanfords Travel Classics feature some of the finest historical travel writing in the English language. Each title has been reset in a contemporary typeface to create a series that every lover of fine travel literature will want to collect and keep.
Specifications: • 198 x 129 mm (7 3/4 x 5") • 384 pages
• ISBN 978-1-912081-30-1 • £16.99 paperback • Publication May 2023