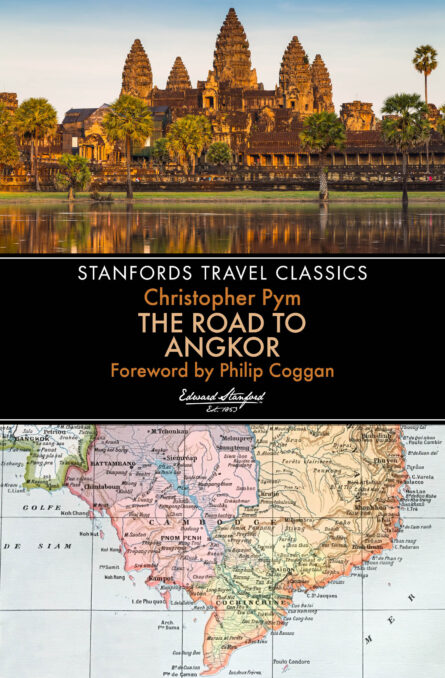 Christopher Pym
The Road to Angkor describes a journey through Indo-China from the ancient capital of Champa (now south Vietnam) to Angkor, capital of the old Khmer empire in Cambodia. Christopher Pym originally went to Indo-China in 1956. He stayed 20 months and during 1957 made the seven-week journey described in this book.
He travelled the 450 miles on foot, seeking to trace an ancient Khmer road, which may have linked Angkor to the coast. Overcoming the hazards of tigers, a blocked frontier and the rigours of Asian life at peasant level, and ignoring rumours of wars in Vietnam, he set off into the jungle with a small group of tribesmen. His picture of rural, Buddhist Cambodia, now independent, is of an interesting and little-known country. He describes conditions there and in Vietnam with knowledge and understanding, and gives a fascinating account of the varied customs of tribes found right off the beaten track.
Philip Coggan is a freelance journalist who spent many years in Cambodia.
He is the author of "An Illustrated History of Cambodia" and "Spirit Worlds: Cambodia, the Buddha and The Naga", both published by John Beaufoy Publishing.
Stanfords Travel Classics feature the finest historical travel writing in the English language. Each title has been reset in a contemporary typeface to create a series that every lover of fine travel literature will want to collect and keep.
Specifications: • 198 x 129 mm (7 3/4 x 5") • 232 pages
• ISBN 978-1-912081-32-5 • £12.99 paperback • Publication May 2023