A Naturalist's Guide to the Trees of Sri Lanka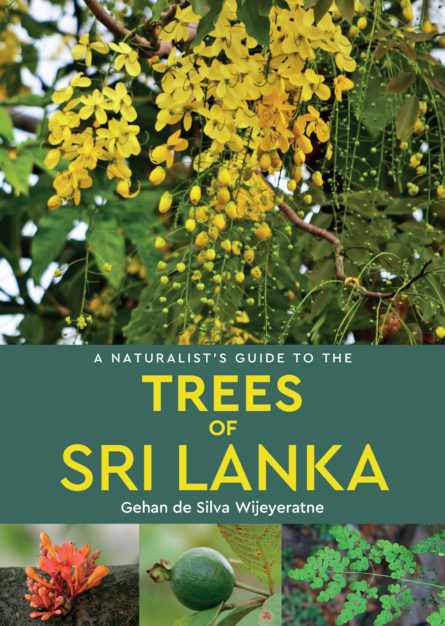 Gehan de Silva Wijeyeratne
A Naturalist's Guide to the Trees of Sri Lanka is a photographic identification guide to 125 tree species most commonly seen in Sri Lanka, which is perfect for resident and visitor alike.
Over 350 high quality photographs from Sri Lanka's top nature photographers are accompanied by detailed species descriptions, which include nomenclature, size, distribution and habitat. The user-friendly introduction covers geography and climate, the different habitats and tree structure.
Gehan de Silva Wijeyeratne is one of Sri Lanka's most high profile wildlife personalities. He is passionate about Sri Lanka's natural history and has authored and photographed over 370 articles for national and international newspapers and magazines on Sri Lankan biodiversity, travel and business topics. His many books include Wild Sri Lanka and the Photographic Field Guide to the Birds of Sri Lanka as well as other titles in the Naturalist's Guide series on birds, and butterflies and dragonflies, all published by John Beaufoy Publishing.
Specifications • 180 x 128 mm (7 x 5") • 176 pages • 40,000 words approx. • 300 photographs
• ISBN 978-1-912081-48-6 • £11.99 paperback • Publication October 2019