A Naturalist's Guide to the Reptiles & Amphibians of Bali (2nd)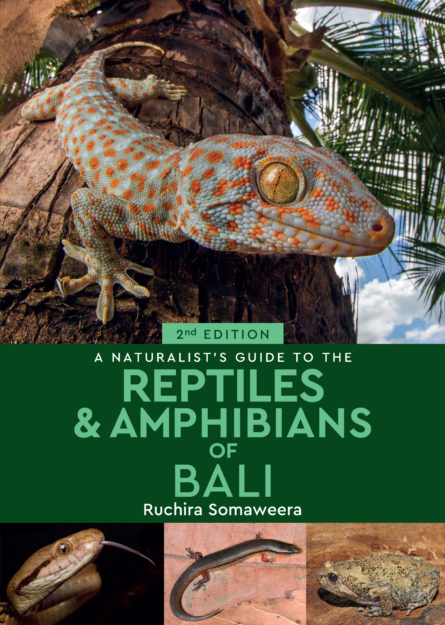 Ruchira Somaweera
Photographic identification guide to all 89 reptile and amphibian species of Bali.
High-quality photographs from the region's top nature photographers, are accompanied by detailed species descriptions which include nomenclature, size, distribution, habits, occurrence and whether they are dangerous. The user-friendly introduction covers conservation, how to deal with snake bites, identification of body parts and a glossary. Also included is an all-important checklist of all of the reptiles of Bali encompassing, for each species, its common and scientific names.
Dr Ruchira Somaweera is a postdoctoral research fellow at the Commonwealth Scientific and Industrial Research Organisation (CSIRO) of Australia. His research work broadly focuses on the ecology and conservation of tropical reptiles, especially crocodilians and sea snakes. He is also a managing director of Aaranya Wilderness Odysseys that conducts specialized wildlife expeditions in Indonesia.
Specification • 180 x 128 mm (7 x 5") • 176 pages • 40,000 words approx. • 200–300 photographs • ISBN 978-1-912081-25-7 • £11.99 paperback • Publication May 2020