A Naturalist's Guide to the Garden Flowers of India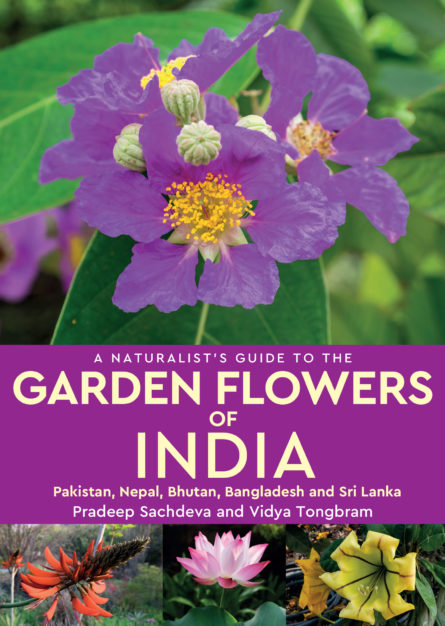 Pradeep Sachdeva & Vidya Tongbram
A Naturalist's Guide to the Garden Flowers of India is a photographic identification guide to the 280 native and introduced species of garden flower most commonly seen in India, Pakistan, Nepal, Bhutan, Bangladesh and Sri Lanka and is perfect for resident and visitor alike.
High quality photographs from India's top nature photographers are accompanied by detailed species descriptions, which include nomenclature, identifying features and habitats. The user-friendly introduction covers geography and climate, flower habitats and flower identification.
Pradeep Sachdeva is an eminent architect. He specialises in landscape projects indulging his passion for trees and garden flowers, which he has extensively researched and photographed. His colleague, Vidya Tongbram is an enthusiastic tree-spotter and photographer.
Specifications• 180 x 128 mm (7 x 5") • 176 pages • 40,000 words approx. • 200–300 photographs
• ISBN 978-1-912081-75-2 • £11.99 paperback • Publication October 2019