A Naturalist's Guide to the Birds of Egypt & the Middle East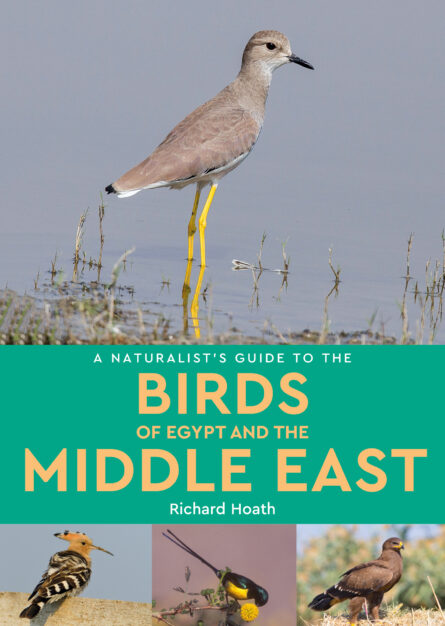 Richard Hoath
A Naturalist's Guide to the Birds of Egypt & the Middle East is a compact, authoritative photographic identification guide to 280 bird species found in the Middle East, including Egypt, and the countries of the Levant and the Arabian Peninsula. It shows the region's most commonly seen, unique and endemic species, and is perfect for resident and visitor alike.
High quality photographs from the region's top nature photographers are accompanied by detailed species descriptions, which include nomenclature, size, distribution, habits and habitat. The user-friendly introduction covers biogeography, migration, bird topography and a glossary. Also included is an all-important checklist encompassing, for each species, its common and scientific name as well as its global IUCN status.
Richard Hoath is a leading naturalist based in Egypt who has travelled extensively throughout the Middle East. He is the author and illustrator of A Field Guide to the Mammals of Egypt (2nd ed. 2009), and many other books and articles on the wildlife of the region. He is a founder member and serves on the Egyptian Ornithological Rarities Committee, a long-time member of the Ornithological Society of the Middle East (OSME) and is currently on the faculty of The American University in Cairo.
Specifications:• 180 x 128 mm (7 x 5") • 176 pages • 40,000 words approx. • 300 photographs
• ISBN 978-1-913679-02-6 • £12.99 paperback • Available