A Naturalist's Guide to the Birds of China (Southeast, including Shanghai)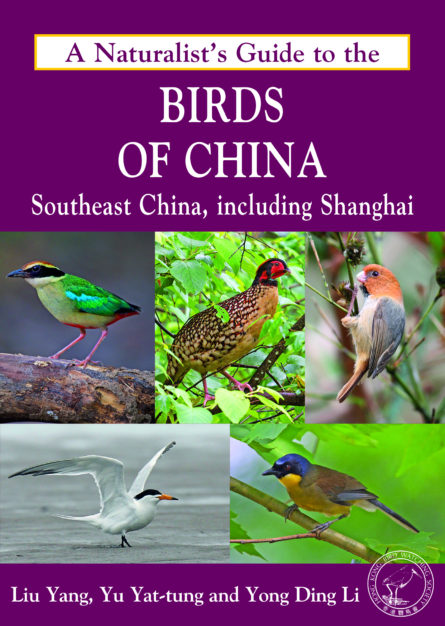 Liu Yang, Yu Yat-Tung and Yong Ding Li
This easy-to-use identification guide to the 280 bird species most representative of Southeast China covers Hunan, Jiangxi, Zhejiang, Fujian, Guangdong, Hainan, and Shanghai. High quality photographs from the region's top nature photographers are accompanied by detailed species descriptions which include nomenclature, size, distribution, habits and habitat. The user-friendly introduction covers geography and climate, vegetation, opportunities for naturalists and the main sites for viewing the listed species. Also included is an all-important checklist of all of the birds of Southeast China encompassing, for each species, its common and scientific name, IUCN status as at 2011.
Yong Ding Li is vice-chair of the Southeast Asian Biodiversity Society and committee member of the Nature Society (Singapore)'s bird group. He is currently pursuing a PhD in biodiversity conservation at the Australian National University. Ding Li has extensive field experience in Singapore and across Asia, and has published many research papers on birds, conservation and ecology. He also advises the IUCN SSC on Southeast Asian birds.
Yu Yat-tung, born and living in Hong Kong, studied ecology at university and has been a passionate birdwatcher in Hong Kong and the neighbouring areas of China since 1988. He is a research manager of the Hong Kong Bird Watching Society, responsible for coordinating and managing their conservation projects.
Yang Liu is an ornithologist based in Sun Yat-sen University, Guangzhou. He has a PhD in Ecology and Evolution in University of Bern, Switzerland. He has rich experience of birdwatching in China since 1994 and is responsible for editing the China Bird Report and the associated checklist of birds in China.
Specifications:
• 180 x 128 mm (7 x 5") • 176 pages • 40,000 words approx. • 200–300 photographs
• ISBN 978-1-909612-23-5 • £9.99 paperback • Available