ID Guide to Mushrooms of Britain and Northern Europe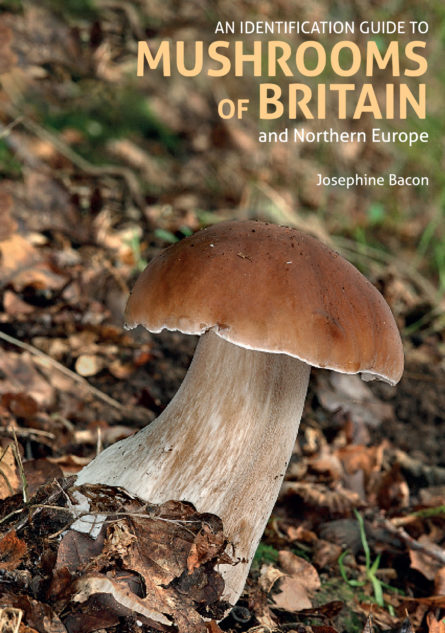 Josephine BaconPaul Sterry
ID Guide to Mushrooms of Britain & Northern Europe is an introductory photographic identification guide to 150 species of mushrooms commonly found in Britain and Northern Europe. A user-friendly introduction includes an overview of distribution, the anatomy of a mushroom, nomenclature and useful information on hunting for and cooking with mushrooms. The identification section then divides into three categories: edible mushrooms, inedible (but not poisonous) mushrooms, and poisonous species. There is useful information on where and when mushrooms can be found, characteristic features and if edible, how best to cook the species.
Josephine Bacon picked wild mushrooms since she was nine. Fired with enthusiasm for fungi by her natural sciences teacher at school, at the age of 16, she joined the British Mycological Society. She had a collection of 500 books, old and new, about fungi, and participated in many forays. She also wrote A Naturalist's Guide to Mushrooms and other Fungi of Britain & Northern Europe (John Beaufoy Publishing), and translated four books on fungi from French. Sadly, Josephine passed away in 2018
Paul Sterry is one of the UK's leading wildlife and natural history photographers, with more than 40 highly successful books to his name. Originally trained as a biologist, he uses his knowledge of natural history and ecology to take images that depict wildlife in a natural context, and celebrate its beauty. He lives in Berkshire.
Specifications • 210 x 148 mm (8¼ x 6") • 160 pages • 25,000 words approx.
• 200 photographs approx.
• ISBN 978-1-912081-37-0
• £9.99 paperback
• Available