An ID Guide to Garden Birds of Britain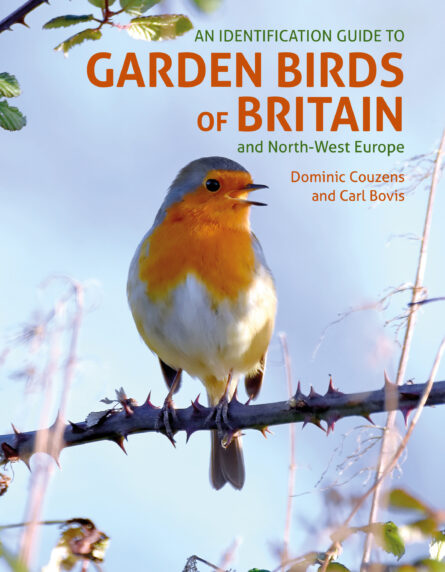 Dominic CouzensCarl Bovis
An Identification Guide to Garden Birds of Britain and North-West Europe is a photographic identification guide to 75 species of bird most commonly found in or over the gardens of Britain and North-West Europe. The text combines scientific facts with affectionate descriptions of the birds' identifying features, including sex and age differences, habits, nest types, eggs and calls.
The introduction contains tips on how to identify birds; how to look after garden birds; which species can be seen through the year; a glossary and anatomy details. For each species there are two or three photographs labelled with distinguishing features where appropriate, a calendar showing the time of year when the adult can be seen and star facts that give further proof of the birds' fascinating features.
Dominic Couzens is an award-winning nature writer with 40 books and hundreds of published articles to his name. His best-known books include An Identification guide to Garden Insects of Britain and North-West Europe, The Secret Lives of Garden Birds, Britain's Mammals (WildGuides) and Save Our Species, while he contributes to magazines and newspapers, such as Bird Watching, Nature's Home, BBC Countryfile and The Guardian. Carl Bovis is a nature photographer with a particular passion for birds. The advent of digital photography has given him the opportunity to capture the birds he sees and share them with the world. He contributes to Birdwatching magazine.
Specifications:• 228 x 175 mm (9 x 7") • 160 pages • 38,000 words approx. • 200 photographs approx.
• ISBN 978-1-913679-33-0 • £14.99 paperback • Publication 29th June 2023