Great Railway Journeys in New Zealand & Australia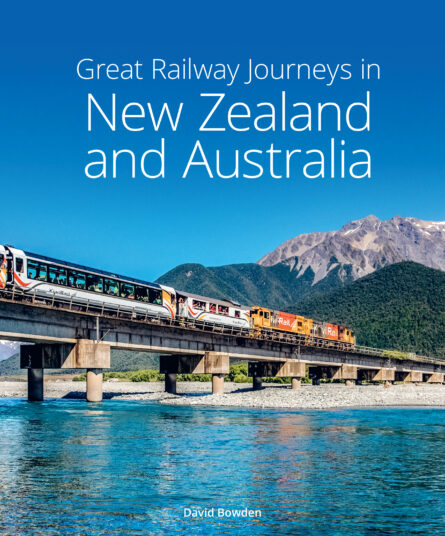 David Bowden
Great Railway Journeys in New Zealand and Australia describes 35 trips that highlight some of the most interesting, scenic and rewarding railway journeys in New Zealand and Australia. They include the renowned long-distance journeys, such as The Northern Explorer in New Zealand's North Island that stretches from Wellington to Auckland, and The Indian Pacific in Australia that takes travellers on a three-day trip from Perth to Sydney, as well as journeys that traverse stunning scenery, such as New Zealand's TranzAlpine train or the Spirit of the Outback in Australia. Also included in this new edition is New Zealands' Coastal Pacific that runs between Picton and Christchurch, now fully operational again since being shut in the aftermath of the 2016 earthquake.
There are also routes on which restored steam locomotives operate and other lines included for the wonder of their engineering. Trains are a great way to travel in these countries, taking you at ground level past superb scenery that often cannot be seen by any other means of transport. David Bowden's entertaining text describes the route, the major features of interest along the way and any special technical details about the locomotive or the track.
David Bowden is a freelance journalist based in Malaysia, specializing in travel and the environment. While Australian, he's been living in Asia longer than he can remember, but returns frequently to his home country and has a particular enthusiasm for the revived railways there. He is the author of Enchanting Australia, Enchanting Bali & Lombok, Enchanting Borneo, Enchanting Indonesia, Enchanting Langkawi, Enchanting Malaysia, Enchanting Singapore and Enchanting Vietnam, all published by John Beaufoy Publishing.
Specifications 260 x 215 mm (10¼ x 8½") • 160 pages • 45,000 words • c150 photographs + 35 route maps
• ISBN 978-1-913679-23-1 • £25.00 hardback, A$49.99, NZ$49.99 • Publication September 2023