Great Railway Journeys in Asia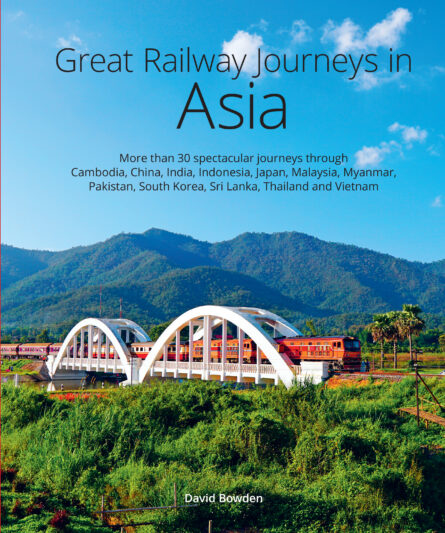 David Bowden
Great Railway Journeys in Asia showcases 34 of the best rail journeys in South, Southeast and North Asia. The journeys chosen by David Bowden, an avid rail traveller, range from quirky trains used as essential travel for locals, such as the North Borneo Railway, to trains on which passengers can experience 5 star luxury as they travel through stunning scenery, as, for example, the opulence of India's Palace on Wheels. Other journeys are chosen for the marvel of their engineering, Thailand's Death Railway for instance, features the 300 metre-long Tham Krasae trestle bridge or for the length of a country that they traverse, like the Trans-Mongolian Railway that connects Beijing with Moscow via vast plains and steppes. Some are slow trains and some travel at super-high speeds.
For each journey, there is historical, technical and practical information as well as interesting details on the places accessible from the main stations. Each is accompanied by a route map. Whether you are planning a special trip by train or delighting in discovering Asia's best railway journeys from the comfort of your armchair, this book is an informative and entertaining read.
David Bowden is a freelance journalist based in Malaysia, specializing in travel and the environment. While Australian, he's been living in Asia longer than he can remember, but returns frequently to his home country and has a particular enthusiasm for the revived railways there. He is the author of Great Railway Journeys in Australia and New Zealand, also published by John Beaufoy Publishing.