The 125 Best Bird Watching Sites in Southeast Asia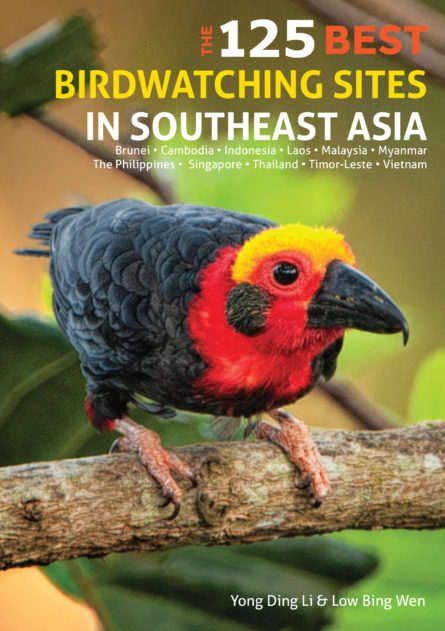 Yong Ding Li & Low Bing Wen
Southeast Asia has a vast diversity of birdlife, comprising roughly one fifth of the world's 10,000 living species, and of which over 850 are endemic, making the region a richly rewarding destination for birdwatchers. This fully illustrated guide describes the 125 best bird watching sites for viewing both common and rare species, covering Myanmar, Thailand, Lao PDR, Cambodia, Vietnam, Malaysia, Singapore, Brunei, Indonesia, the Philippines and Timor Leste.
Alongside a map of each area, detailed descriptions of each site cover the type of terrain and specific spots at which certain species are likely to be encountered. Other sections cover access and possible accommodation, as well as important indicators to conservation issues. A fact file for each site lists the nearest town; the type of habitat; key lowland, montane and winter species to be seen as well as other wildlife specialities, and the best time to visit. The book is edited by Yong Ding Li and Low Bing Wen who have brought together a team of contributors, each with in-depth experience of the sites presented.
Yong Ding Li is vice-chair of the Southeast Asian Biodiversity Society and committee member of the Nature Society (Singapore)'s bird group. He is currently pursuing a PhD in biodiversity conservation at the Australian National University. Ding Li has extensive field experience in Singapore and across Asia, and has published many research papers on birds, conservation and ecology. He also advises the IUCN SSC on Southeast Asian birds.
Low Bing Wen is a terrestrial ecologist with a special interest in birds. A keen birdwatcher with more than 20 years of field experience, he has travelled extensively throughout Southeast Asia, India, China and Australasia. He is particularly interested in the ecology and conservation of Southeast Asian birds and has published a number of papers in this field.
Specification
• 210 x 148 mm (8¼ x 6") • 404 pages • 120,000 words approx. • 1,000 photographs + 125 location maps
• ISBN 978-1-912081-52-3
• £19.99 (UK), A$39.99 (Australia), paperback
• Available