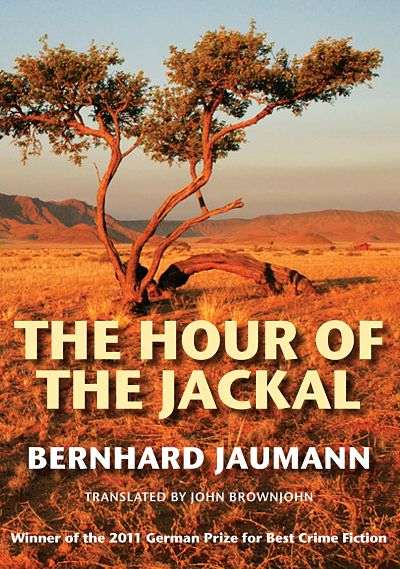 Bernard Jaumann
Namibia in January. In the heat of a summer's evening in the affluent Ludwigsdorf suburb of Windhoek, a gardener is cold-bloodedly murdered while children splash and play in the swimming pool.
Nineteen years after the murder of SWAPO attorney Anton Lubowski, a new series of assassinations has begun. The victims are all members of the South African secret police. Young detective Clemencia Garises is brutally confronted by the bitter battles of the last days of apartheid, something which she previously only knew about from stories. Her job is both to find the killer and to protect the racist perpetrators of past crimes. But her adversary is playing a game of cat and mouse. He carries out his killings in a neighbourhood full of luxury villas, gains access to a South African prison, smuggles an AK47 across the border, and waits patiently beneath an acacia tree in the middle of the Kalahari for his next victim. He's terminally ill, alone, and keeps on killing. Clemencia quickly realises that this is an avenging angel exacting a toll for past crimes. But who is the killer? And why has he waited for 2 decades to take his revenge?
Winner of the 2011 German Prize for Best Crime Fiction.
Size 210 x 148 mm / 8" x 5". Extent 320 pages.
ISBN 978-1-906780-43-2
Price £10.99 paperback
Available
Also available in hardback
ISBN 978-1-906780-42-5, price £16.99