Scrumptious Cupcakes for all Occasions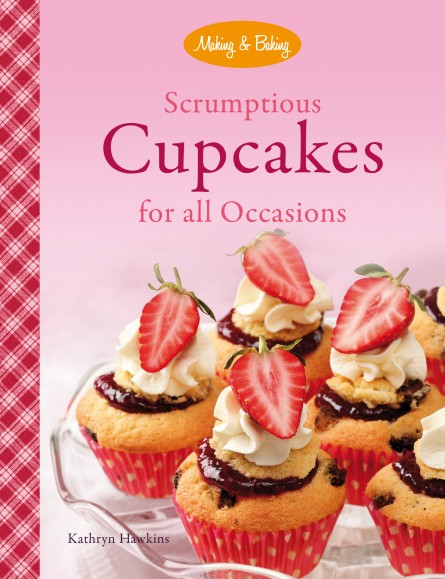 Kathryn Kawkins
Cupcakes and baking: two of the hottest cookery topics come together in this irresistible range of recipes featuring flavourful cakes piled high with luscious toppings. There's the classic Peanut Butter and Chocolate Cupcakes with their chocolatey base topped with a swirl of soft cheese, chocolate spread and peanut brittle or the Spring Flower Power Cupcakes with pink icing, sugar flowers and piped ricotta cheese atop a cinnamon-flavoured base. There's also a wide range of flavours to be explored from the traditional – Double Chocolate Muffins – to the unusual – Pumpkin Pie Cupcakes – and something delectable for every occasion whether it's a wedding, a birthday party or just a morning coffee with friends.
Tips on baking and storing as well as decorating and finishing help you produce mini cakes that look as good as they taste.
Kathryn Hawkins is a recipe developer, food stylist and author of successful cookbooks on a range of subjects. She has a particular passion for baking.
228 x 178 mm (9 x 7 ")
96 pages, 11,000 words, 45 photographs
ISBN 978-1-909612-03-7
£5.99 paperback with flaps
Available