Life Amongst The Thorns: Biodiversity & Conservation of Madagascar's Spiny Forest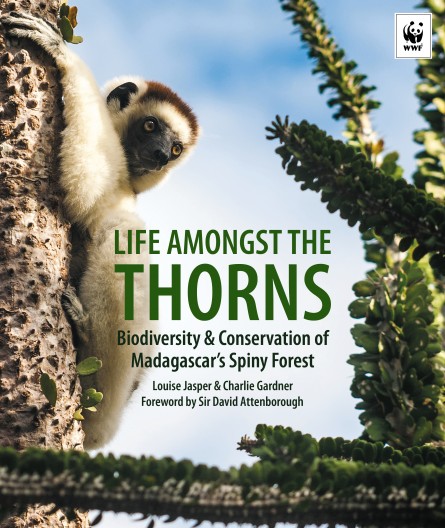 Louise Jasper & Charlie Gardner
Produced in collaboration with WWF Madagascar and Western Indian Ocean Programme Office (MWIOPO), this beautiful book provides a fascinating introduction to one of the world's great biological treasures, the unique but highly threatened Spiny Forest. Lavishly illustrated with stunning images and including an authoritative, fully referenced text, the book begins by introducing the diverse endemic flora and fauna of the region before exploring how people have shaped today's landscapes and biodiversity. Continuing with a discussion of the varied conservation actions now being implemented to save this fragile region and an overview of its protected areas, this accessible book will appeal to wildlife lovers and conservationists the world over, and leave readers rushing to pack their suitcases.
Louise Jasper is a graphic designer and conservation photographer who has been working in environmental interpretation in Madagascar since 2006. She recently produced a book on the world's baobabs in partnership with the Arboretum d'Antsokay, and has created a wide variety of marketing and environmental interpretation materials for a number of conservation organizations in Madagascar including WWF and Madagascar National Parks.
Charlie Gardner has been working as a conservationist in Madagascar since 2005, as a Scientific Advisor to WWF and a range of other organizations. He has authored over 40 scientific publications on Madagascar's biodiversity and its conservation, and in 2014 completed his PhD on the expansion of Madagascar's protected areas at the Durrell Institute of Conservation and Ecology (University of Kent).
• 280 x 235 mm
(11 x 9")
• 336 pages
• 59,000 words
• 300 photographs; 14 maps
• ISBN 978-1-909612-67-9
• £35.00 hardback
• Publication July 2015