Festive & Fun Sponge Cakes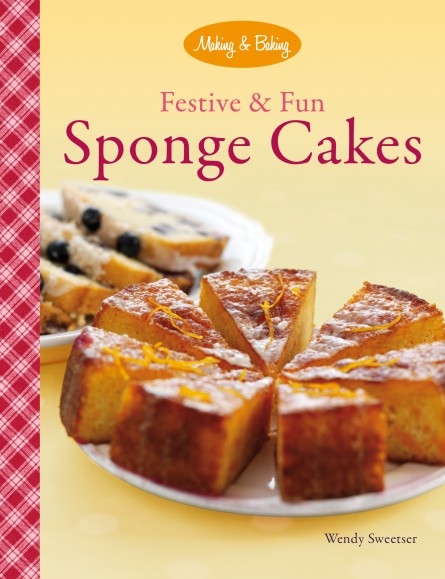 Wendy Sweetser
Join the baking craze and make a masterpiece guided by Wendy's simple 
step-by-step recipes. Introductory tips cover basic techniques and classic icings, frostings and fillings to get you started, and these are followed by treats for all the family, such as the much-loved Victoria Sandwich or the Walnut and Coffee Sponge. For special occasions the Chocolate Pumpkin Cake at Halloween, the New Year's Bûche de Noël or the Toy Town Train Sponge for a children's birthday party will be the star attraction. Explore the many different flavour combinations using fruits, nuts and spices or try out one of the delicious gluten-, dairy- or sugar-free recipes, then serve up a slice to wow your friends and family with your baking skills.
Wendy Sweetser is an expert cookbook author and food stylist, who loves to bake celebration cakes for any occasion.
228 x 178 mm (9 x 7 ")
96 pages, 11,000 words, 45 photographs
ISBN 978-1-909612-01-3
£5.99 paperback with 
flaps
Available