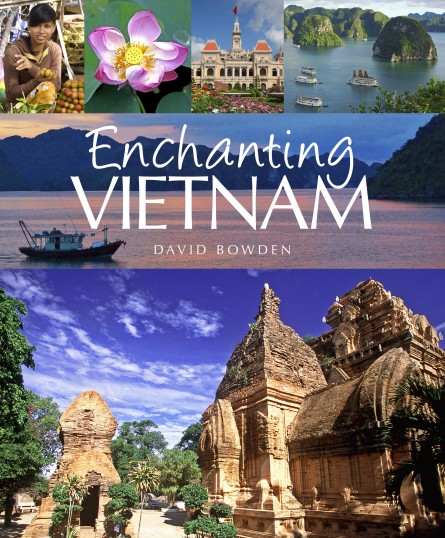 David Bowden
With a coastline dotted with beautiful beaches, breathtaking scenery, UNESCO-listed world heritage sites, dynamic cities and species-rich national parks, this long, narrow country offers an outstanding range of opportunities for visitors from Hanoi, the capital city, in the north to Ho Chi Minh City, the biggest city, in the south. The delicious cuisine, renowned for its freshness
and bold flavours, can be sampled especially in its street-food dishes
wherever you are.
For cultural visits, the colonial heritage of cities such as Hoi An or Hué is richly rewarding; for wildlife enthusiasts there are the jungles, caves and monsoon forests to explore and for a less energetic appreciation of the stunning countryside, there are cruises around the visual drama of Ha Long Bay.
Enchanting Vietnam is the perfect introduction to this lively, vibrant and colourful country with its vast cultural diversity and abundance of natural and leisuretime attractions.
David Bowden is a freelance journalist based in Malaysia, specializing in travel and the environment. While Australian, he's been living in Asia longer than he can remember, and returns to his home country as a tourist. When not travelling the world, he enjoys relaxing with his equally adventurous wife Maria and daughter Zoe. He's the author of Enchanting Borneo, Enchanting Malaysia and Enchanting Singapore also in this series.
• 260 x 215 mm
(10 x 8")
• 80 pages
• 10,000 words
• 180 photographs
• ISBN 978-1-909612-21-1
• £9.99 paperback
• Available