Classic Biscuits & Family Favourites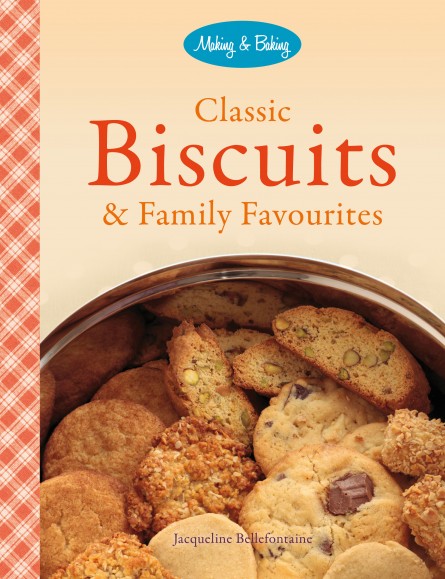 Jacqueline Bellefontaine
Baking biscuits is so easy with Jacqueline's simple, step-by-step recipes. For everyday snacks, there's a whole range of melt-in-the mouth treats, such as Maple Pecan Cookies, Orange and Cranberry Biscuits, and Lavender Shortbreads that you can produce in just over half an hour. The section on 'Fancy Fun' introduces Cappuccino Creams, Walnut Whirls and Cinnamon Twirls or for something with a healthy twist try Date and Walnut Fingers, Fruity Flapjacks or Ginger Oat Cookies. The final section takes a global tour with its recipes for international classics, such as Viennese Shells, Dutch Jan Hagel Cookies and Florentines. To help you get started there are tips on the different baking methods as well as information on equipment and basic ingredients.
With this fabulous range of crunchy, chewy and crumbly recipes, you can fill your biscuit tin with home-made delights ready for any occasion.
Jacqueline Bellefontaine is a hugely experienced cookery writer. She's particularly keen on developing baking recipes, having learnt from her father who was a master baker.
96 pages, 11,000 words, 45 photographs
ISBN 978-1-909612-04-4
£5.99 paperback with flaps
Available