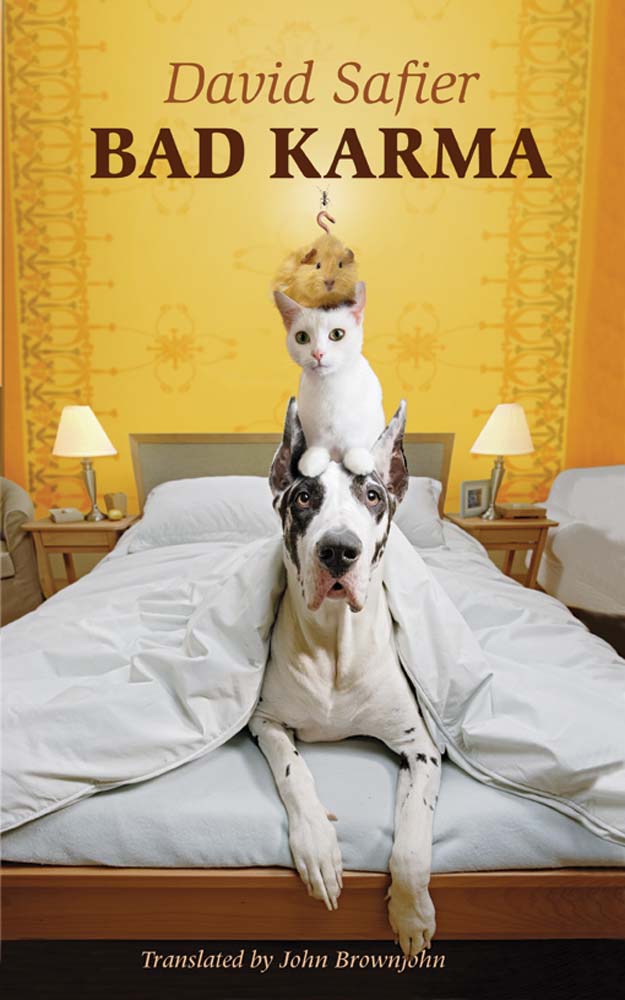 David Safier
This debut novel by David Safier follows the trials and tribulations of Kim Lange, a television personality whose career obsession brings her some serious cosmic repercussions. In her quest to dominate the airwaves, Kim cheats on her husband, neglects her daughter, and mistreats her staff. It all seems worth it when she wins the biggest German Television Award, but sadly on the very same night she is crushed to death by debris falling from a Russian space station. At the gates of Heaven, she is informed that she has collected too much bad karma in her life, and has a long road of atonement ahead. Reincarnation as an ant teaches her a few lessons in humility, and she experiences existence as a guinea pig and as a beagle before regaining human form just in time to sabotage the marriage of her husband to her backstabbing best friend.
About the author
Author David Safier was born in 1966 and is a successful screenwriter. His numerous awards include the prestigious Grimme-Award, the German Television Award, and the international Emmy Award. He lives and works in Bremen, Germany.
Top Seller! More than 850,000 copies sold of the German language edition!
Some press reviews of the German language edition:
"The most original book in years! Ingenious and witty, this book leaves you wanting more!"
"Good-humoured and thought provoking – a perfect book for the summer!"
Size 210 x 148 mm / 8¼ x 6″.
Extent 220 pages.
ISBN 978-1-906780-36-4
Price £9.99 paperback
Available
Also available in hardback
ISBN 978-1-906780-22-7, price £14.99